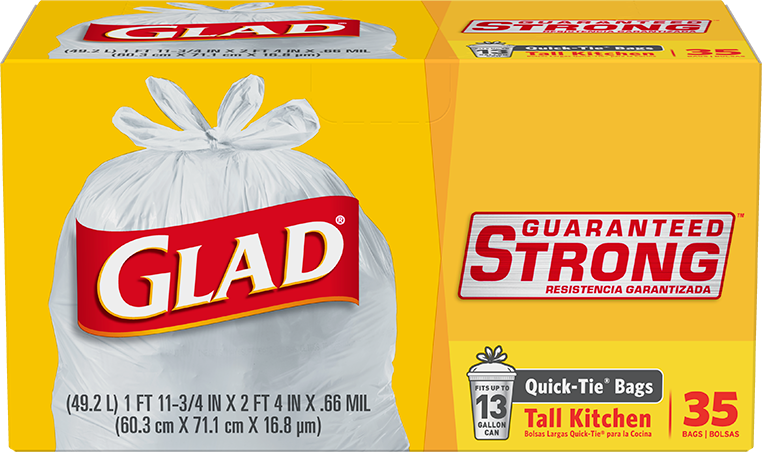 From your kitchen to the curb, these bags are easy to tie and toss.
Drawstring Grips the Can

The 3-ply drawstring grips the can so the bag stays in place

Leak Protection

Guards against leaks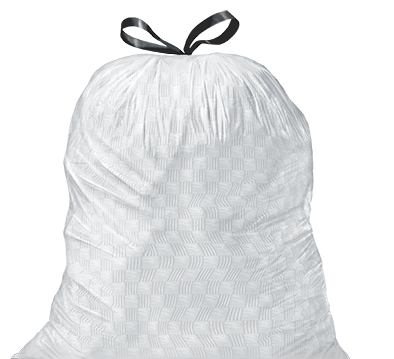 Great Value

Great value for your money

Unique Checkerboard Pattern

Inner layer for reinforced strength, outer layer for extra leak protection
Size Matters
Wide enough to fit containers up to 2 feet
(1 ft 11 ¾ inches).
Dimensions:
1ft 11-3/4 in x 2ft 1-3/8 in │ 60.3cm x 64.5cm
Won't fit your bin? Find the perfect bag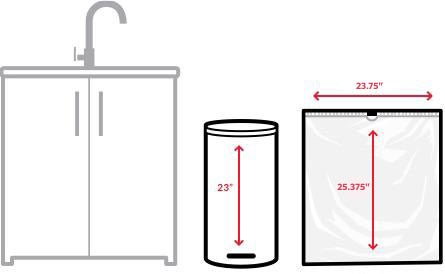 You Might Also Like
Help Our Planet with
Teachable Trash
Get tips on what to recycle, compost, toss, and more.
Certain trademarks used under license from The Procter & Gamble Company or its affiliates.