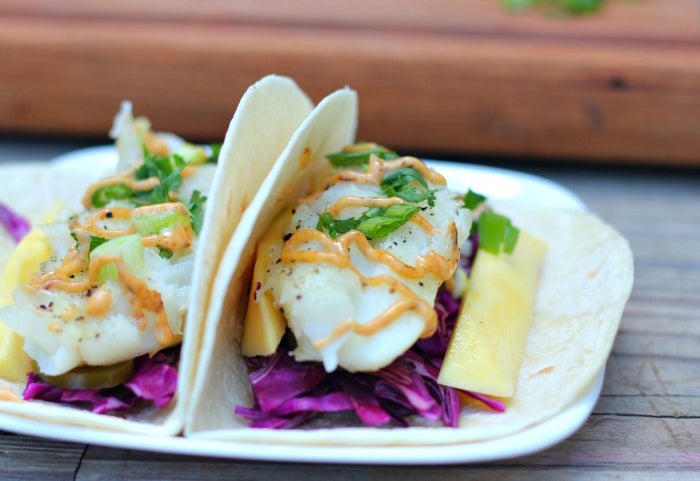 Ingredients
4

mahi mahi filets

1/4 cup

red cabbage

2

green onions, sliced

1 handful

chopped cilantro

1

jalapeno, sliced

1

mango, sliced

8

flour tortillas

1/4 cup

mayo

2 tbsp

jerk seasoning

1 tsp

lime juice
Directions
1.

Preheat the oven for 400 F and bake the mahi mahi on a tin foil lined pan for 12 - 15 minutes.

2.

Combine the mayo, jerk seasoning and lime juice to create the sauce. Place a handful of chopped red cabbage on the bottom of each tortilla.

3.

Place mango slices on either side of the red cabage. Top with jalapenos, green onion and cilantro.

4.

Place half of each mahi mahi filet on top of the cabbage and drizzle with the caribbean sauce.

5.

Garnish with cilantro and green onion. Make 8 tacos.