Reinvent Your Cocktail as a Boozy Frozen Treat
Sangria is the perfect excuse to make anything into an occasion just to enjoy a cold glass of this fruity, boozy beverage. When you start mixing this colorful concoction together, a night with the girls is just a text or phone call away…not that anyone calls these days anyway. But we can promise you that planning that impromptu party is just as easy as making this delicious mix.
So grab every citrus fruit you've got and start chopping, pouring and mixing. And while you're at it, we highly recommend to make twice, or even thrice, the desired amount. Because as good as it may taste today, it has other possibilities that have it looking just as pretty and tasting just as delicious when sipped out of a glass.
When the night is over, grab what's left and pour your much-enjoyed beverage into popsicle forms to have as a midday snack whenever you please. We know how much you loooove your sangria (so do we), so keep it around so it can become something it's always dreamed of.
Ingredients
1/4 cup

brandy

1/3 cup

sugar

2 bottles

rosé

1 cup

sparkling water

2 cups

sliced strawberries

1 cup

sliced peaches

1

lime, sliced into rounds

1

tangerine, sliced into rounds

1

lemon, sliced into rounds
Directions
1.

Place the brandy and sugar into a large pitcher and stir until the sugar has dissolved. Add the wine, sparkling water and fresh fruit, and stir to combine. Refrigerate for at least 4-6 hours before serving. Serve over ice.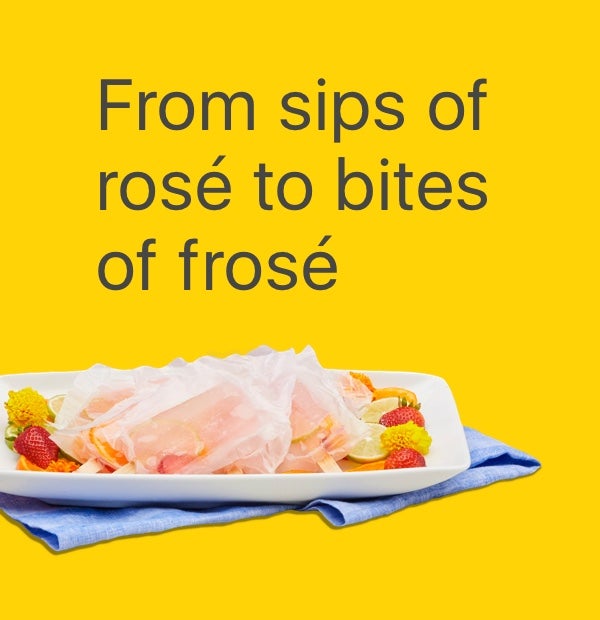 Ingredients
2 1/2 cups

leftover sangria

juice of ½ lemon, or to taste

1/2 cup

water

1 tablespoon

sugar, or to taste

1 1/2 cups

chopped fruit from leftover sangria
Directions
1.

In a large cup or bowl with a spout, mix the sangria, lemon juice, water and sugar together, stirring until the sugar dissolves. Taste and adjust for seasoning, adding lemon juice or sugar depending on if you want it more tart or sweet.

2.

Spoon the fruit equally into the popsicle molds, then pour the liquid over the fruit. Cover and freeze the popsicles for about an hour, then add in sticks and freeze for another 3-4 hours until completely solid. Serve immediately, as these will melt faster than other popsicles because of the wine.