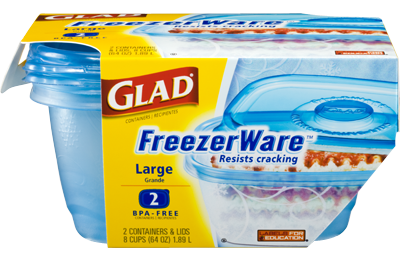 Keep your large leftovers frozen and freezer-burn-free in these large, reusable FreezerWare™ containers.
BPA-Free
Product

The plastic in Glad® products doesn't not contain any bisphenol A

Microwave
Safe

Glad® containers won't melt or warp in the microwave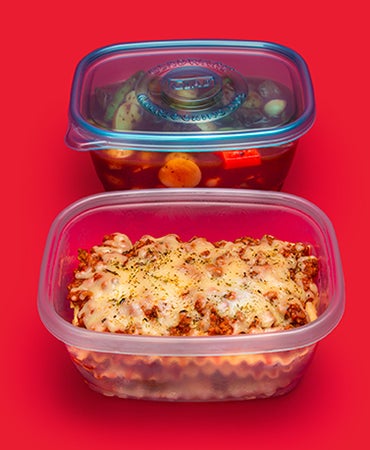 Freezer
Safe

Protects against freezer burn and won't crack in the cold

Dishwasher
Safe

Resists heat and stands up to moisture
The Right Size
for Everything
Pack in quarter casseroles or leftover chicken carcasses.
Dimensions:
8.6 in x 6.4 in x 4 in | 8 cups / 64 oz / 1893ml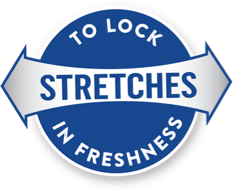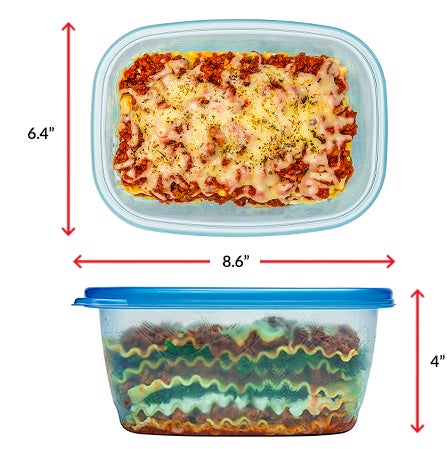 Glad® FreezerWare™ Demo
If it's worth keeping, it's worth protecting.
You Might Also Like