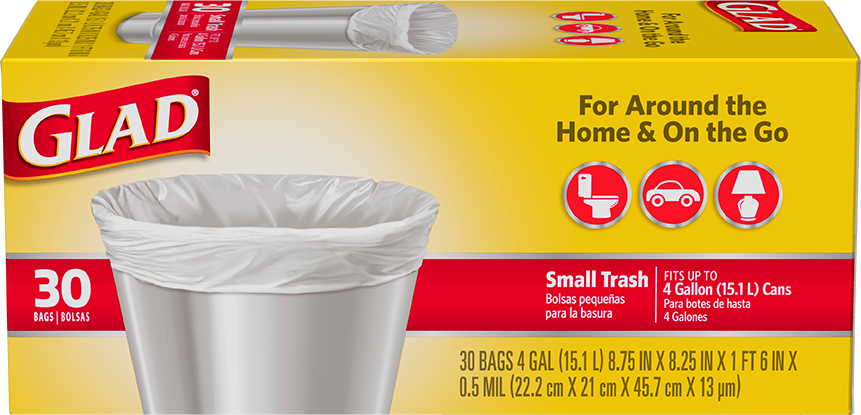 Convenient

Glad® Small Trash Bags are convenient and the perfect size for everyday use

Strong & Sturdy

Strong, sturdy and reliable, so you can transport even the fullest bag with ease
On the Go

Use Glad® Small bags to pack wet or dirty clothes, sports equipment, toys and more while you are on the go

Around the Home

Glad® Small bags fit just about every small bin and basket in the house
Size Matters
These bags are a go-to for small bathroom and bedroom waste bins.
Dimensions:
9 in x 8 in x 1 ft 6 in
Won't fit your bin? Find the perfect bag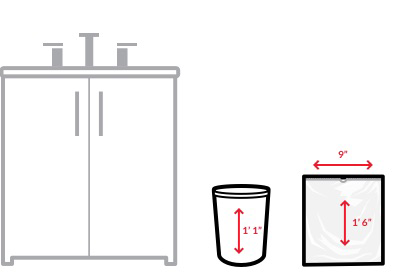 Help Our Planet with
Teachable Trash
Get tips on what to recycle, compost, toss, and more.
Certain trademarks used under license from The Procter & Gamble Company or its affiliates.