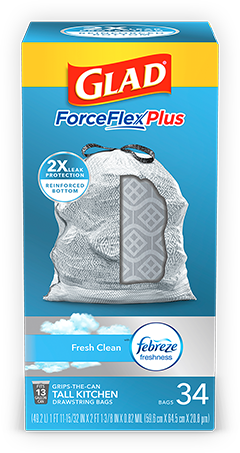 Glad®
Kitchen ForceFlexPlus Bags
Glad® ForceFlexPlus features 2X leak protection with a reinforced bottom and double side seams.
Superior Strength*

Tackle the heaviest loads with RipGuard™ technology to prevent rips and tears

Reinforced Bottom

Prevent leaks and keep your can clean with a reinforced bottom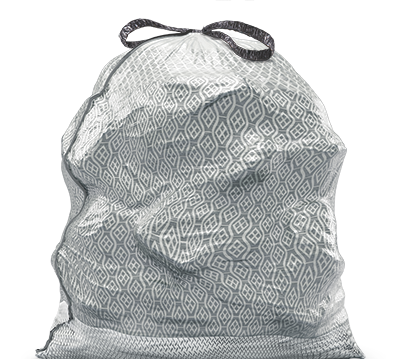 LeakGuard® Technology

Guard against leaks with two-layer protection designed to trap liquids in the bag

Traps, Locks, Neutralizes Odors

Guaranteed tough odor control for even the strongest trash odors
Size Matters
Wide enough to fit containers up to 2 feet
(1 ft 11 ¾ inches).
Dimensions:
1 ft 11-15/32 in x 2 ft 1-3/8 in │ 59.6cm x 64.5cm
Won't fit your bin? Find the perfect bag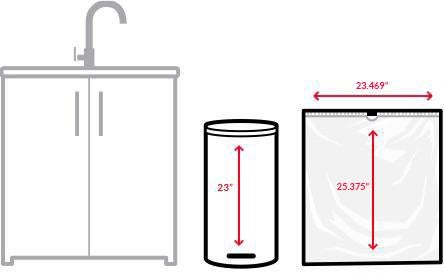 Help Our Planet with
Teachable Trash
Get tips on what to recycle, compost, toss, and more.
* Compared to a standard 13-gallon Glad® kitchen bag
Certain trademarks used under license from The Procter & Gamble Company or its affiliates.