When it comes to removing ice from a car windshield quickly, prevention is the name of the game. So, get ready for some plastic bag hacks! Looking to tackle windshield wiper ice removal? We got you. In anticipation of an especially chilly night, try wrapping your windshield wipers in a protective bag with strong flexibility like Glad® Medium Garbage ForceFlex Bags. By wrapping your windshield wipers they will not freeze to the windshield. Who knew?! And don't forget about the back. Apply a plastic bag on rear wipers as well, you'll be thanking yourself next time you switch into reverse. Happy wrapping and safe driving!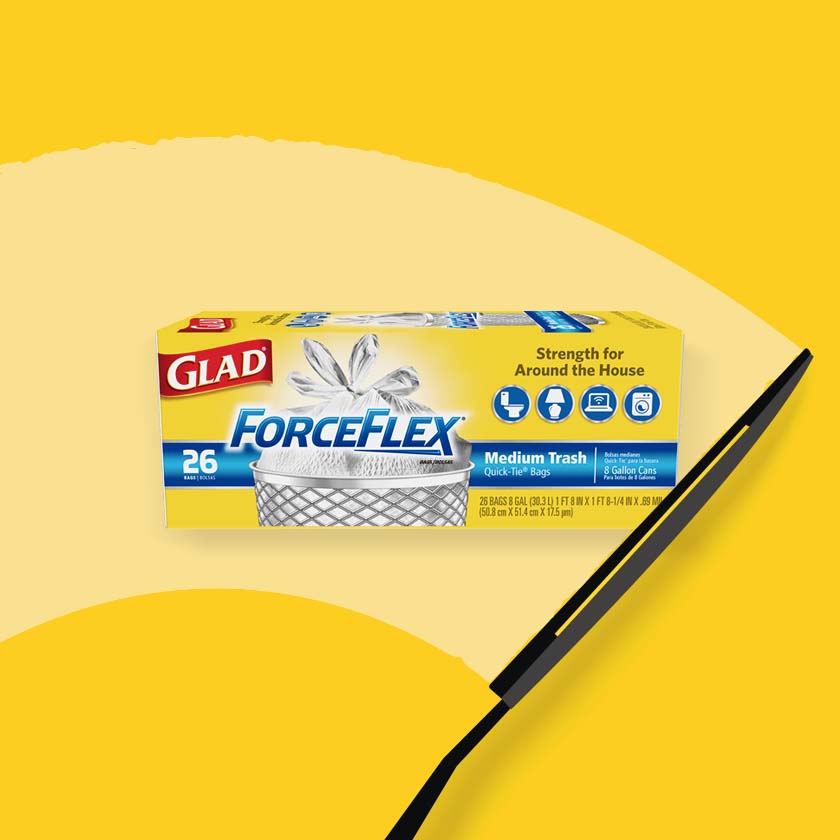 For additional information and to learn how Glad® can help your windshield from freezing, check out 100 Ways to Get Glad!
---
How to Remove Ice from Side Mirrors
Getting ready to put away your plastic bags? Not so fast! We have more plastic bag hacks that are easy to incorporate into your snow schedule and will help to alleviate all your winter worries!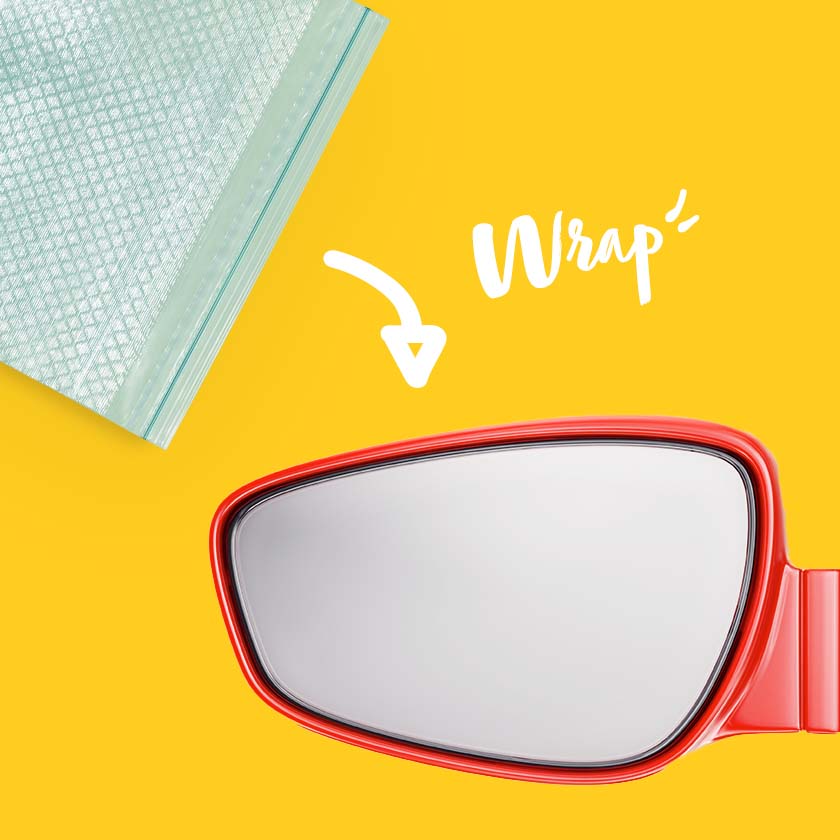 To protect side mirrors from ice, it is imperative you think ahead. The night before winter weather, grab some plastic bags with stretch like Glad® Flex'n Seal Freezer Gallon bags (try keeping a few bags handy in your trunk!). Carefully wrap a plastic bag over car mirror, then anchor the bag in place by wrapping a rubber band around the base of the mirror. Voila!
Take it With You
Print our simplified guide to have handy wherever you go
Download + Print