Fuerza de 3 capas

3 capas de protección para prevenir desgarres

Cinta ajustable de 3 capas

La cinta ajustable de 3 capas se sujeta al bote de basura manteniendo la bolsa en su lugar
Cargas grandes

Obtén mayor capacidad para cargar todavía más basura pesada

Plástico duradero

La fuerza de Glad® sí puede con tus cargas de basura pesadas
El tamaño es importante
Suficientemente ancha para usarse en recipientes de hasta 2.5 pies.
Dimensions:
2 pies 6 pulgadas x 2 pies 9 pulgadas | 76.2cm x 83.8cm
Won't fit your bin? Find the perfect bag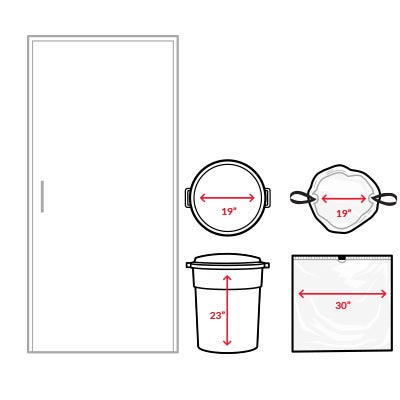 You Might Also Like
Help Our Planet with
Teachable Trash
Get tips on what to recycle, compost, toss, and more.
      Algunas marcas comerciales se usan bajo licencia de The Procter & Gamble Company o sus afiliadas.