GLAD®
PRESS'n SEAL®
Protect your food in seconds with the incredible magic of Glad® Press'n Seal®.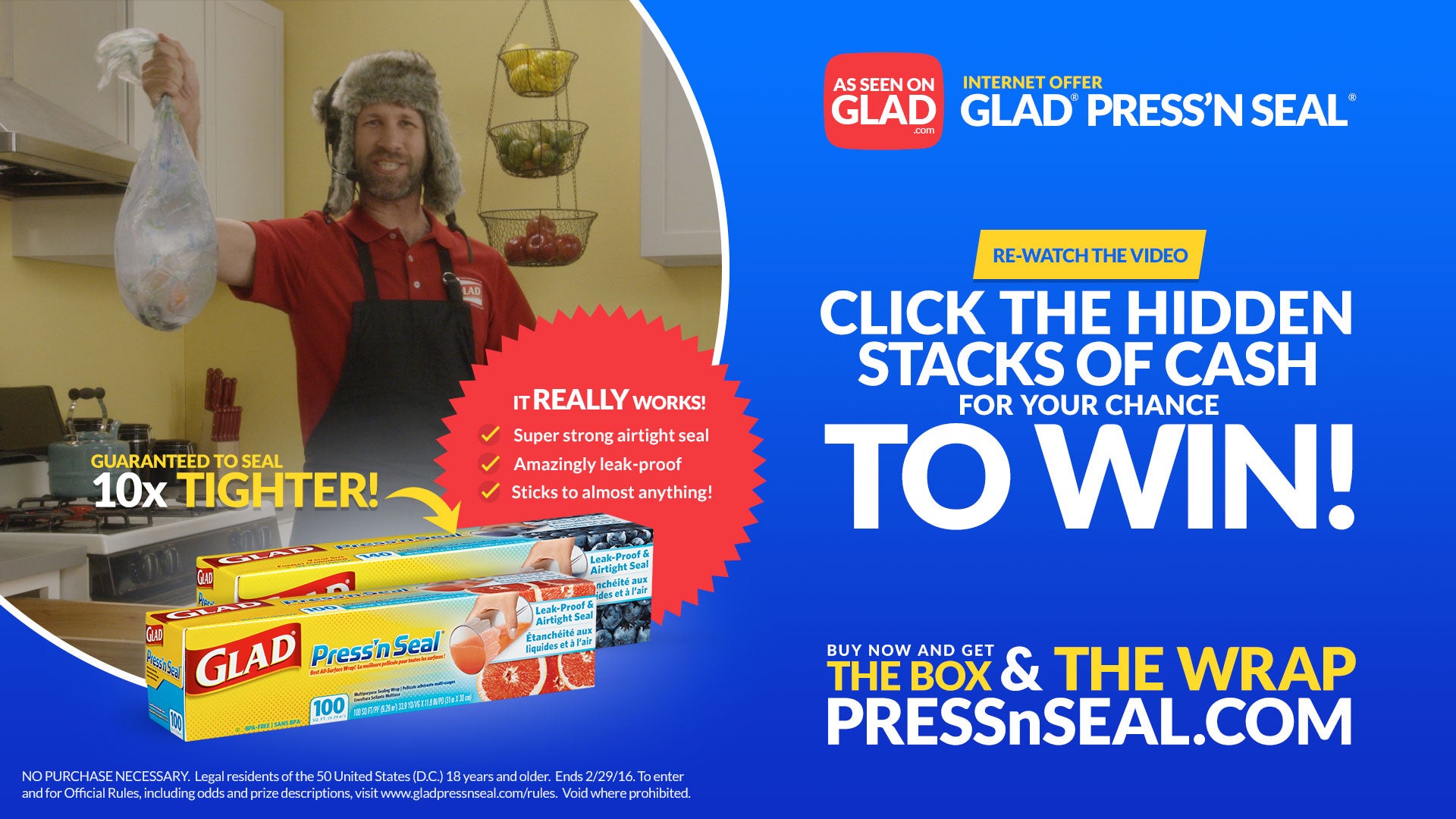 GET WRAPPED UP IN IT
It's the
real seal
You may be wondering… "How do other wraps compare to Glad® Press'n Seal?" Well ­– they don't. Do other wraps stick to almost everything under the sun? Nope. Can you make a leak-proof lid with them? You'd be crazy to try. Who knew you could change your life with just a press and a seal.
It really works!
Super strong airtight seal
Amazingly leak-proof
Sticks to almost anything!
AN 'n PRESSIVE STORY
Meet Terry
Born at a very early age, Terry has spent his life traveling the world, Press'n Sealing the World's most precious and exotic items — rare rambutan fruit in the Philippines, priceless Egyptian artifacts and even the left ankle of the Statue of Liberty.
And somehow he's still single!
MOM'S HOT TUB STAYS HOT WITH PRESS'n SEAL®!
---
Keith Former Swimsuit Model

Losing my mom's hot tub cover was just like me: A pretty big deal. Good thing Press'n Seal® sticks to almost any surface – including this sweet, sweet faux wood.
*Always ask permission before using your mother's hot tub.
WITH
PRESS'n SEAL®,
I CAN FLY
---
Eleanor Lives every day like it's her last

I always thought Press'n Seal® could do a lot more than just create an airtight lid for my famous oatmeal cookies… and now I've got my very own wing suit!
*Definitely don't try this one at home. You weren't born a flying squirrel so stick with the parachute.