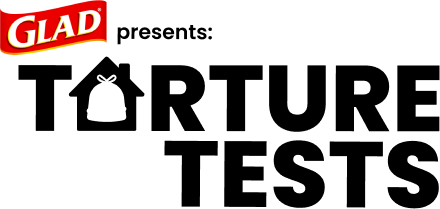 Glad teamed up with real estate agent and interior design specialist Amanza Smith to host an open house. See what happens when unsuspecting homebuyers tour their dream home filled with hidden trash and experience the odor-eliminating technology of Glad® with Clorox™, which helps to eliminate food and bacterial odors. Watch now!
Get Your Home Show-Ready with Amanza
Whether putting your house on the market or simply creating a warm and inviting space, Amanza has some easy tips for a stunning home.
When staging your home to put on the market or simply making updates to create an inviting atmosphere, less is more. Using a moderate amount of furniture can create a cleaner look and allows potential homebuyers to envision the home as their own. Too much furniture can be distracting, so consider temporarily placing those special pieces in storage to achieve a more open flow environment. This will also showcase the space better.
My go to tip that makes a world of difference and goes a long way for aesthetic –put on a fresh coat of paint! Even though I know adding personal color preferences for an accent wall is fun as a homeowner, a neutral tone that brightens up the space is the best bet when you're selling! Just because you like a checkered wall for a dining room doesn't mean everyone will. A fresh coat of neutral paint is an easy and effective way to enhance the space without breaking the bank!
This is very important, so don't underestimate this tip! Smell is a sense that evokes memories in people — good and bad. If the house smells like last night's fish dinner or heavy fragrances, it can be overwhelming and create a space that is not appealing to your guests or to potential buyers. You never know what someone may recall from a smell. Clean your home and remove any trash that may leave an odor. Better yet, stock up on trash bags that do the work for you. Glad® ForceFlexPlus with Clorox™ Drawstring Trash Bags use odor-elimination technology to help eliminate food and bacterial odors to help keep your home smelling fresh and clean. So if you do forget to take out the trash before a showing or get together, no one will know except you!
An easy way to get your home show ready is to swap out your throw pillows, area rugs and art with neutral updates. A clean palette will allow the new buyer to envision their own sense of style. There are many retailers that have affordable accent pieces, so you don't have to spend a lot of money to update the space.
Clean up the area and make it feel like another destination. Don't get overly thematic with it, but having an outdoor area to hang out with family and friends can be a big selling point.
Go Behind the Scenes with Amanza and Glad! Watch Now.
Check Out More Behind the Scenes Pics